A Blue Plaque, organised by the Society of Poole Men, which was placed on the wall of the Antelope Hotel has been unveiled by the Mayor of Poole Xena Dion. The Plaque acknowledges the Hotel as the initial muster point for the first RNLI crews in 1865, thereby celebrating the Poole Lifeboat Station's 150th year last year and the RNLI's close association with Poole.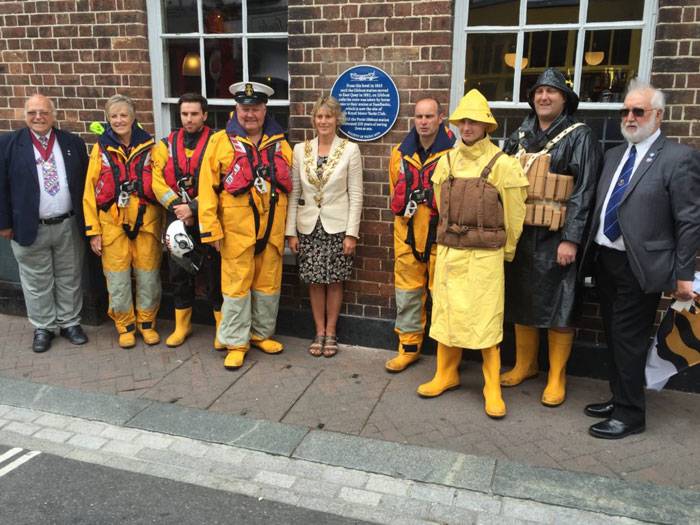 The Antelope Hotel was the site where it began. From 1865-1882 crews would gather at the hotel to be taken by a horse and brake (a fast cart), which was on permanent standby, to their boat which was stationed at what is now the Royal Motor Yacht Club site at North Haven Point, Sandbanks.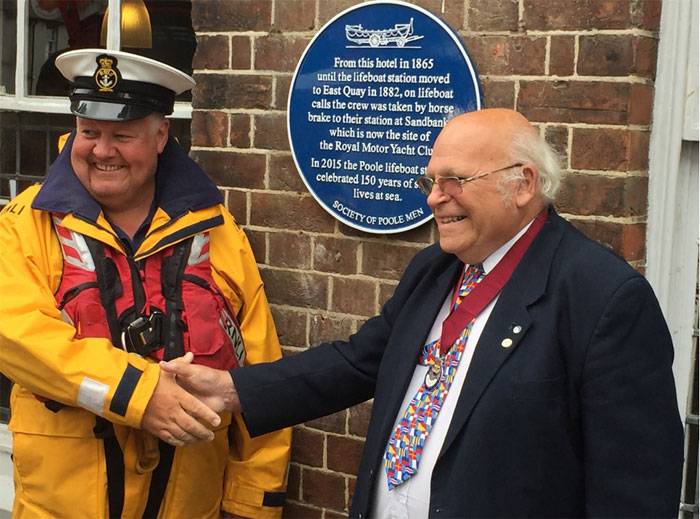 The crews used to be alerted by a rocket and then run to muster at the Antelope to start the trip round the harbour. In 1882 a new lifeboat house was constructed at Fisherman's Dock on the quay, the rest is history!
Poole Lifeboat Station
The RNLI first established a lifeboat station at Poole in 1865 and lifeboats at Poole have been launching into one of the largest natural harbours in the world for over 150 years, providing a lifesaving service for Poole Harbour and surrounding waters.
Today, the station has both an inshore lifeboat, launched from a floating boathouse, and an all-weather lifeboat. The crews have been presented with 22 awards for gallantry.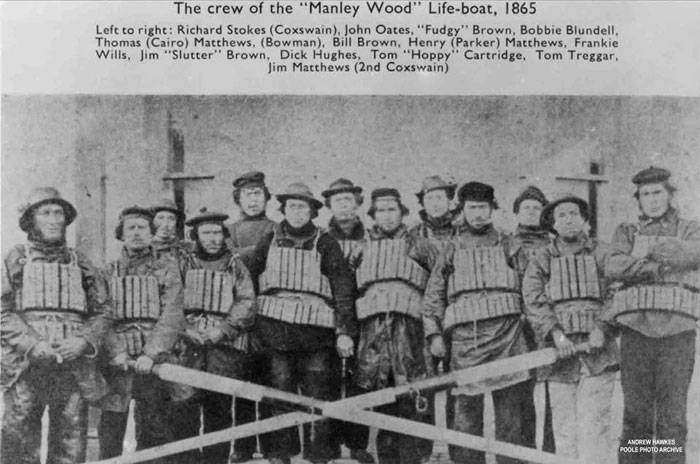 On 15 June 2014, Poole Lifeboat Station reached a milestone in its history as it carried out its 5,000th lifeboat shout. Poole is the first RNLI all-weather lifeboat station to achieve this landmark moment.
Poole Lifeboat Station celebrated its 150th anniversary on 19 January 2015. During its 150-year history the charity's lifeboats in Poole have saved over 800 lives and rescued over 4,000 people.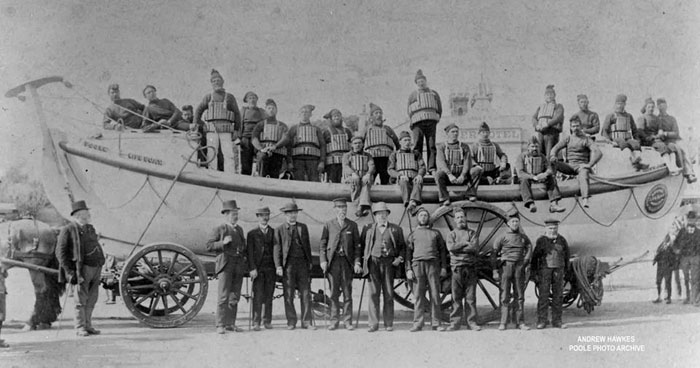 Notes
The Society of Poole Men was founded in 1924 and since then has been saving, supporting and promoting Poole; its history, culture and people. The Society of Poole Men, open to men and women, has been responsible for saving Scaplens Court, supporting events such as Beating of the Bounds, local charities and other organisations throughout Poole.
Contact Mike Pearce at [email protected].