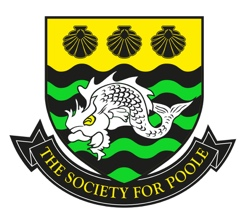 All Society for Poole talks take place at The Con Club, Darbys Lane, Poole BH15 3EU (opposite Oakdale Church) at 7pm for 7:30pm start
20th June 2023 — Talk
David Warhurst
The history of the Poole – Cherbourg Ferry Service
18th July 2023 — Talk
Jack Hawkins
Poole and the D Day Landings 
12th September at Poole Guildhall (Tuesday)
Dorset Architectural Heritage Week
Poole Guildhall Open Morning 10-12:00hrs
19th September 2023 — Talk
Jeff Little
Battle of Britain – Dorset and Warmwell
17th October 2023 — Talk
Jackie Winter
Villages of Dorset
21st November 2023 — Talk
Steve Roberts
A Duffers Guide to History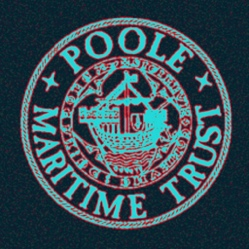 Poole Maritime Trust talks
21st September 2023 — Poole Maritime Trust Autumn Luncheon (PMT Members Only) 12 for 12:30pm
Helen Baggott will give a talk following the Luncheon.
When the RMS Empress of Ireland sank in 1914, more passengers lost their lives than on the Titanic – yet few have heard of the tragedy.
5th October 2023 — 8pm Jack Kitching — Master onboard the Condor Liberation 
Join him on a virtual bridge tour of the Condor Liberation and an Insight into his life as a Master of a high-speed ferry.
4th January 2024 — Poole Maritime New Year Luncheon at RMYC (PMT Members Only)
8th February 2024 — 8pm David Bailey (Wild Life Photographer) will give a talk entitled 'Good Hare Days'. David is an author and fabulous photographer
7th March 2024 — 8pm Leigh Merrick and Richard Balmforth (Reuters – Eastern Slav Specialist and Bureau Chief) will give a talk on the Ukraine. (Full details to follow)
At Royal Motor Yacht Club – Sandbanks – @ 7:30pm for 8pm unless stated Talks are free to SfP members,